PS241
General Information
A robust and accurate portable gas detector, the Personal Surveyor (PS200 Series) provides unrivalled protection in confined space applications with audible and visual alarms in the event of exposure to flammable or toxic gases. Detecting and displaying up to 4 gases simultaneously, PS200 is suitable for a host of applications in a variety of industries. The PS200 can be configured to detect a combination of Methane, Oxygen, Carbon Monoxide, Hydrogen Sulphide, as well as other flammable gases. Pre-entry checking can be carried out with the optional internal sampling pump, and diffusion operation ensuring maximum battery life in confined spaces.
Key Features:
Simple 1-button operation
Measures up to 4 gases:
CH4 – Methane (LEL)
O2 – Oxygen
CO – Carbon Monoxide
H2S – Hydrogen Sulphide
Other flammable gases, available on request
Audible, visual and vibrating alarms
Internal pump (optional)
Lightweight yet robust construction
Sensor integrity checking
Ease of maintenance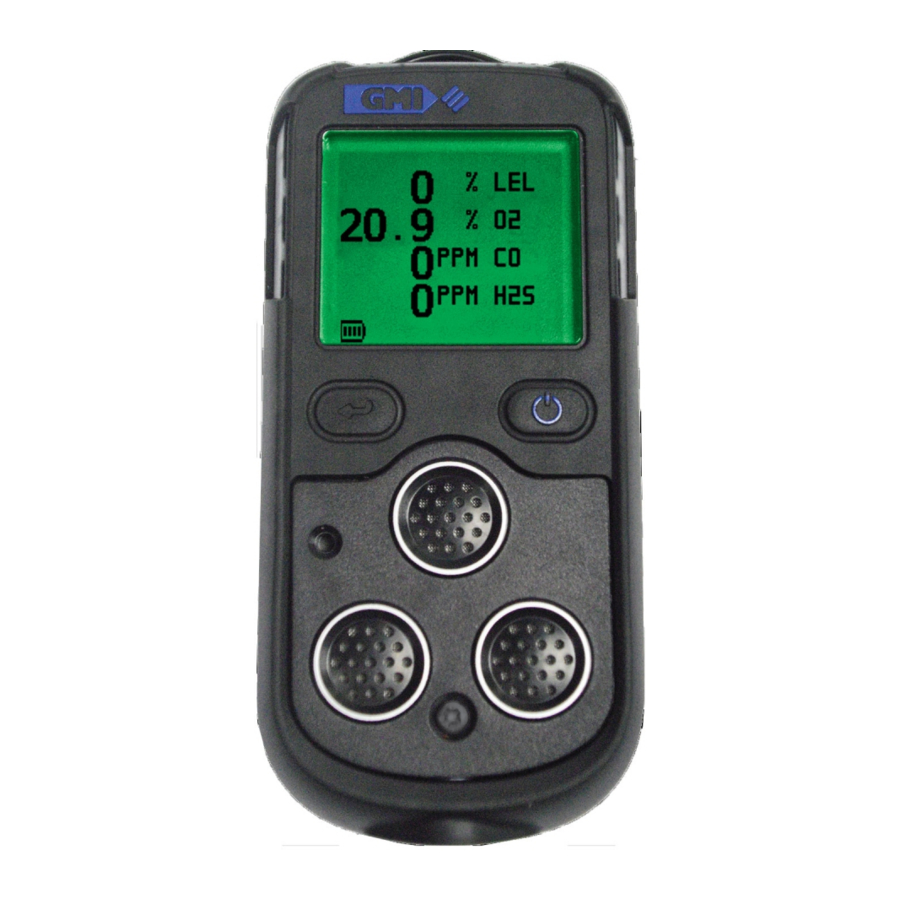 GMI PS241 Manual Calibration
To manually calibrate -
Power on
After GMI logo is displayed,press button combination (Left, Right, Left, Right) (You'll see a "M" in the upper right corner of screen)
Select Calibrate
Code - 333
(Manual Calibration does not require specific cal gas. You just match the values to whatever gas you're using.) To calibrate, apply gas, then adjust reading to match span value to cal gas, using left button to raise, then power button to accept.